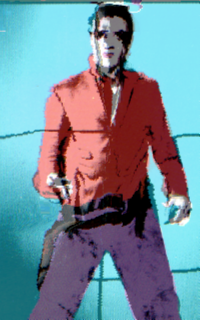 Mixes, 1993, digital images.
These would be called Mashups now. They sample and combine what was then considered to be canonical contemporary art in order to create visual and conceptual relationships between the images, interrogating and critiquing them and making something new from their surplus value.
The images were created using morphing software on a DOS computer, photographed using an early Canon digital camera then printed using its accompanying printer.
The images in this series use unlicensed third party images. This means that they are not under a Creative Common license.
Should you still wish to find the images in spite of this, they can be downloaded here.